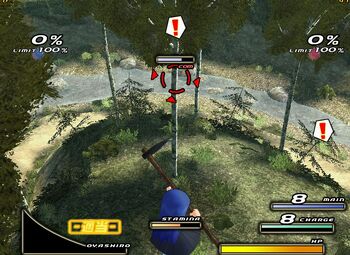 The river level consists of a C bend in the river, with a mound in between the meander. This level is very good for a wide range of fighters, having an even match of open spaces and elevated areas. It should be noted however it can become quite confusing to navigate to your opponent due to the bending nature of the low-lying area, where most of the fighting takes place.
Ad blocker interference detected!
Wikia is a free-to-use site that makes money from advertising. We have a modified experience for viewers using ad blockers

Wikia is not accessible if you've made further modifications. Remove the custom ad blocker rule(s) and the page will load as expected.